Venue/会议地点
锦怡大酒店(南昌碧尤蒂火车站店),南昌 西湖区 洛阳路25号
Grand Regency Hotel (Nanchang Beauty Railway Station)
Address: No.25, Luoyang Rd., Nanchang
Tel: 86-0791-86392701 or 86127777
Nanchang Facts
The over 1000-year-old Pavilion of Prince Teng and the praised 'Essay on Pavilion of Prince Teng' ensure the fame of Nanchang, the capital city of Jiangxi Province. The name of the city literally means 'a prosperous south part of China'. It is located in the middle and lower reaches of the Yangtze River, bordering the Poyang Lake in the southwest, Guangdong and Fujian in the south and Jiangsu, Zhejiang and Hubei in the north.
It is also a famous historical and cultural city with a history of over 2,200 years. It belonged to the ancient Yangzhou during the period of Xia Dynasty (21st - 17th century BC), Shang Dynasty (17th - 11th century BC) and Zhou Dynasty (11th century BC - 221BC). It got the name of Nanchang during the Western Han (206BC - 24AD) Dynasty when the famous General Guanying built up Guan City at this area. Therefore, it was also called 'Guanying City' and 'Guan City' at that time. It also had the name of 'Yuzhang' (Han Dynasty) and 'Hongdu' (Sui and Tang Dynasty) in ancient China.
Attractions
Long and splendid history endows the city with many cultural relics, amongst which the Pavilion of Prince Teng is the most famous. It is no exaggeration to say that Tengwang Pavilion is the pride of all the locals. Many men of letters left their handwritings here which tremendously enhance its classical charm. There are also many other beautiful attractions, such as Lushan National Park, Mount Longhu, Mt. Jinggang and Poyang Lake.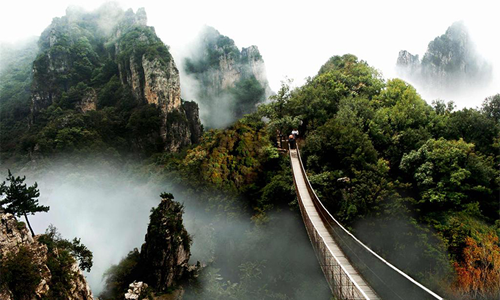 Lushan National Park is a well-known tourist attraction both in China and abroad. It has appealed to innumerable visitors on account of its natural sceneries and cultural heritages.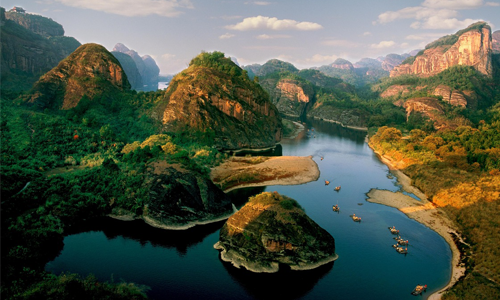 Mount Longhu, aka Dragon and Tiger Mountain, is a famous Taoism mountain with a long history. 16 km (about 9.94 miles) south of Yingtan City, Jiangxi Province, it has been noted as the 'Residence of Celestials' and 'Blest Earthly Abode' because of its beautiful scenery. As a cradle land of Taoism, Mount Longhu has been regarded as a Holy Land to which many pilgrimages are made every year.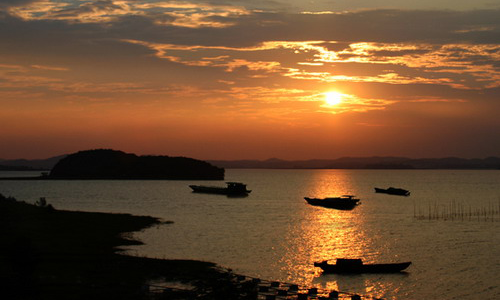 Poyang Lake is located in the Jiujiang City, Jiangxi Province, Poyang Lake is the largest fresh-water lake in China. Having experienced many geological changes, it is now wide in the south and narrow in the north, like a huge gourd tied on the waist of the Yangtze River.