Welcome Prof. Xinsha Fu from South China University of Technology to be committee member!
日期:2018-12-04 点击量: 580次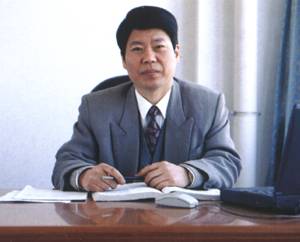 Prof. Xinsha Fu
South China University of Technology, China
符锌砂教授 华南理工大学
Research Area:
Road Design Theory and Method, Road Computer Aided Engineering and Design
Dr. Xinsha Fu is a professor and supervisor for Ph.D. candidates in the School of Civil Engineering and Transportation in South China University of Technology (Guangzhou, China). Dr. Fu is also an expert group member of Ministry of Transport Highway Center and emergency management expert of Government of Guangdong. Dr. Fu was awarded "Personnel with Outstanding Contributions to National Key Scientific and Technological Projects" during the 7th national five-year Research Programs in 1991 and has been qualified for the Special Government Allowances issued by the State Council since 1993. He was awarded Scientific Chinese Person of the Year in 2014.
Dr. Fu specializes his area of teaching and research in the Theory and method for road design, Computer-aided road engineering and Highway asset management, Intelligent transportation system and Smart city. He has published more than 100 research papers and five monographic books and composed two textbooks as teaching materials.